Safari Tropical Tour
The Rainforest and Waterfalls Exploration
Tour Features
2 Waterfalls and their pools
Hiking in the rainforest
Mountains and ocean views
Costa Rican picnic style lunch
4 hours tour in a small group
Bilingual & local guides
See tour itinerary bellow
1 Waterfall and the pool
Coffee at the Farm House
Mountains and ocean views
Costa Rican picnic style lunch
4 hours tour in a small group
Bilingual & local guides
See tour itinerary bellow
---
Key Information
Prior reservation required
Price: USD $60 per person
Departure Time: 8:30 am
Departure Place: Hotel Natuga
Tour Description
Safari Tropical Tour is an exploration of the Ebano Natural Reserve. The guest will experience a hiking through the rainforest, 2 gorgeous waterfalls with natural pools, also stunning mountains and ocean views.
In the trip the client will have chance to see wildlife such as Birds, Frogs or Monkeys, also many types of plants, flowers and trees. The transportation is in a comfortable and safe Safari Style Truck - the best tool to trace the 6 miles through the big mountains.
The perfect end is to enjoy next to a waterfall, a Costa Rican picnic style lunch wrapped in banana leaves. All in a small group, with the company of local experienced guides committed with client service.
About the Hiking
Sometimes our clients thinks all the trip is in the Safari Style Truck, but the truth is there is a medium hike of 1 mile (1.5 km) through the Rainforest to reach the Hidden Waterfalls, the trail is clear and well maintained, have some slopes and descents. Two bridges, ropes and handrails will help you and keep you safe. A person in normal shape without any training or hiking experience can do it. It's not recommended to take the hiking for people with recent surgeries, health problems, or for sensitive seniors. You can choose the not-hiking Safari Tour version - we take you for a coffee in the farmhouse instead of hike, please require it in the booking.
To Bring
Water shoes, Hiking shoes or Tennis shoes. Do not come with flip flops
---
Swim suit and extra clothing
---
Insect repellent
Classic Version
Seniors Version
8:30 am

Departure from Natuga Hotel, see location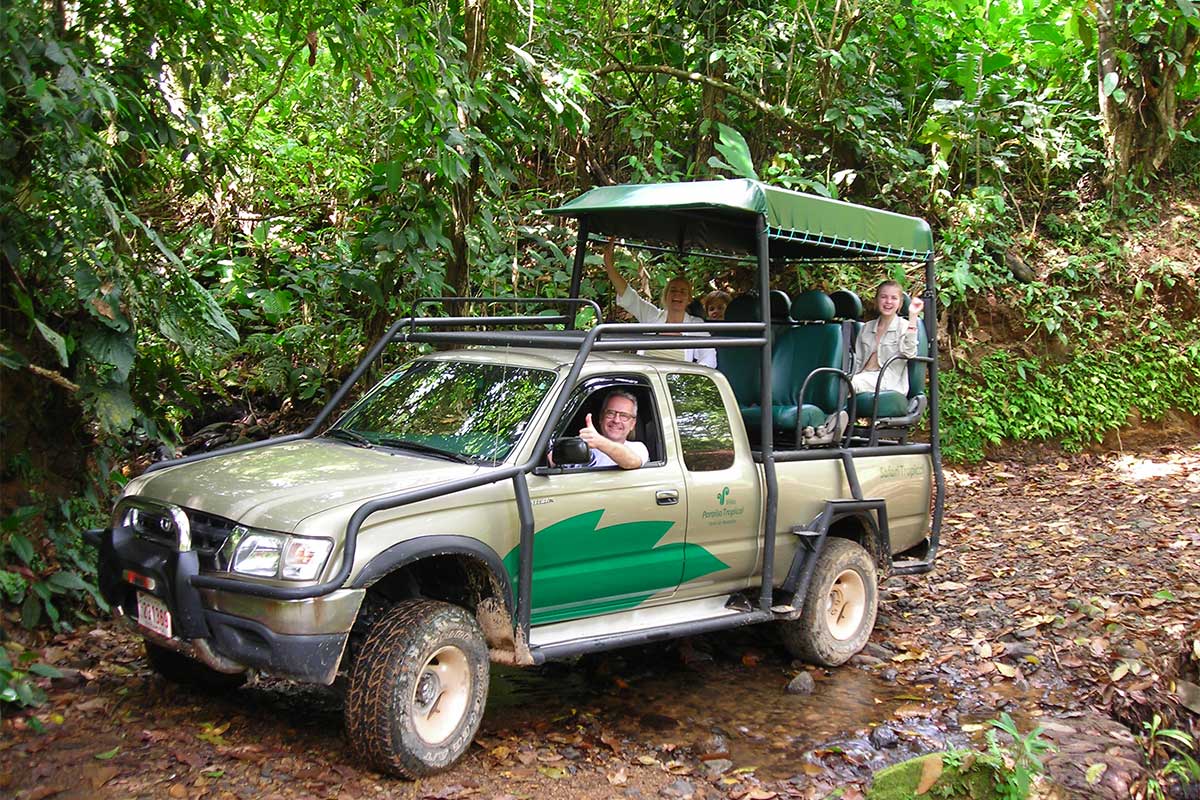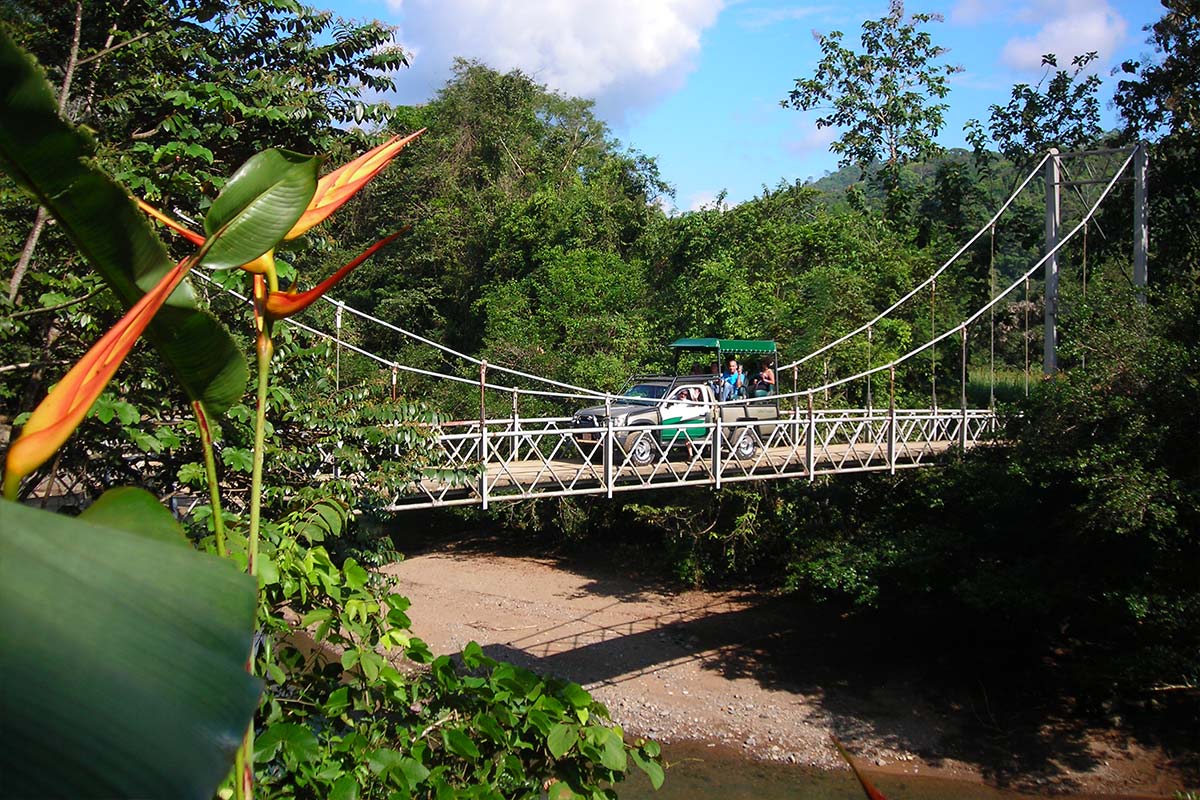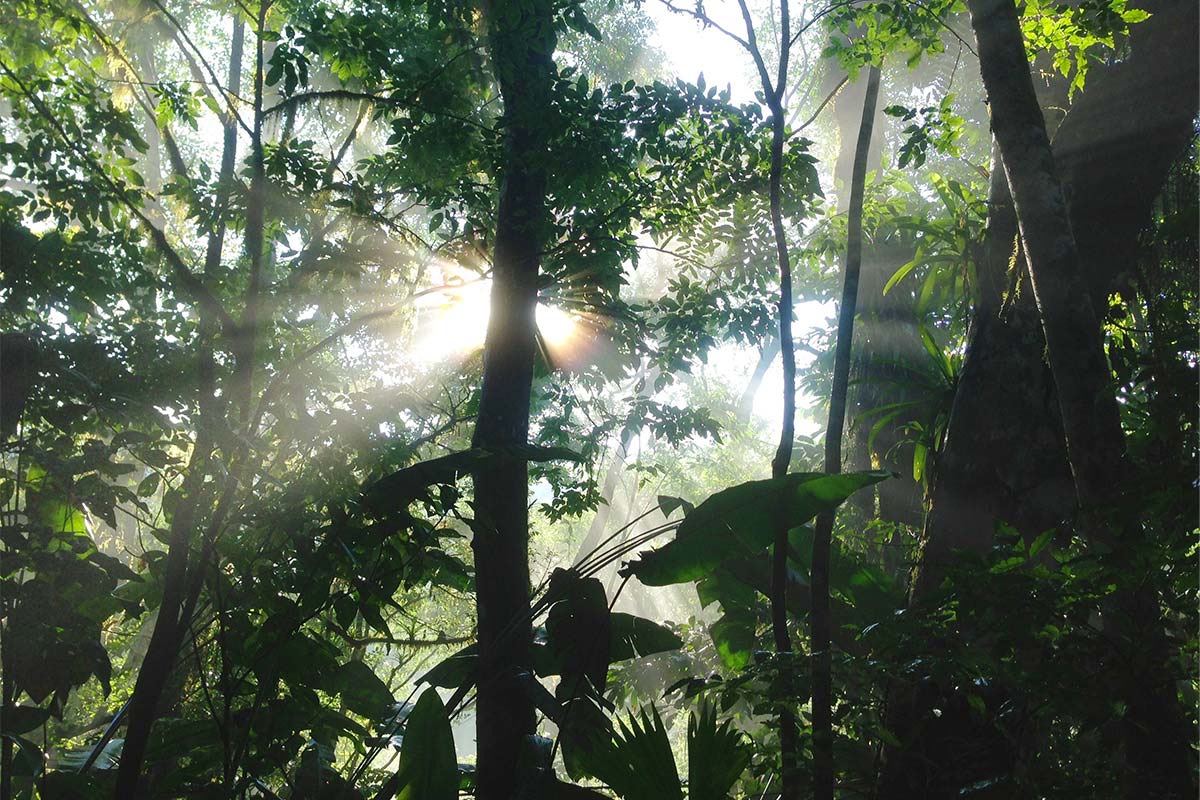 9:00 am

Rainforest hiking and visit to the Hidden Waterfalls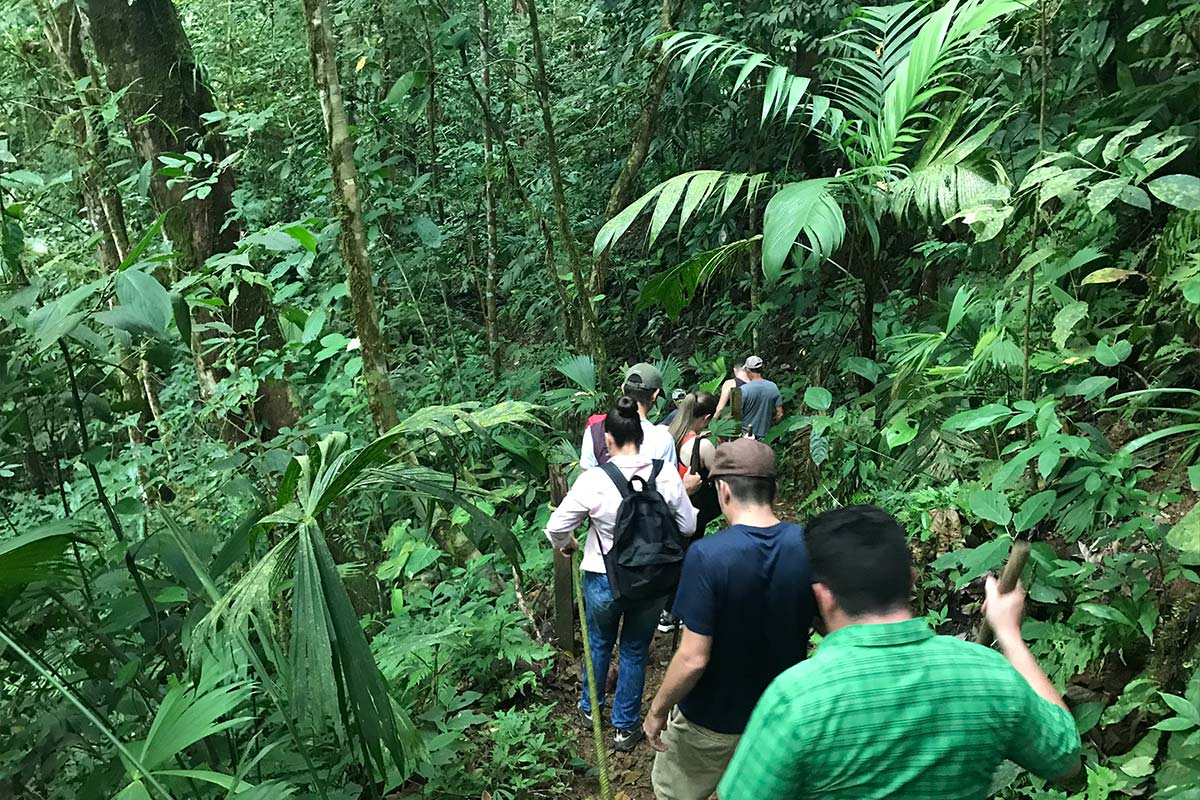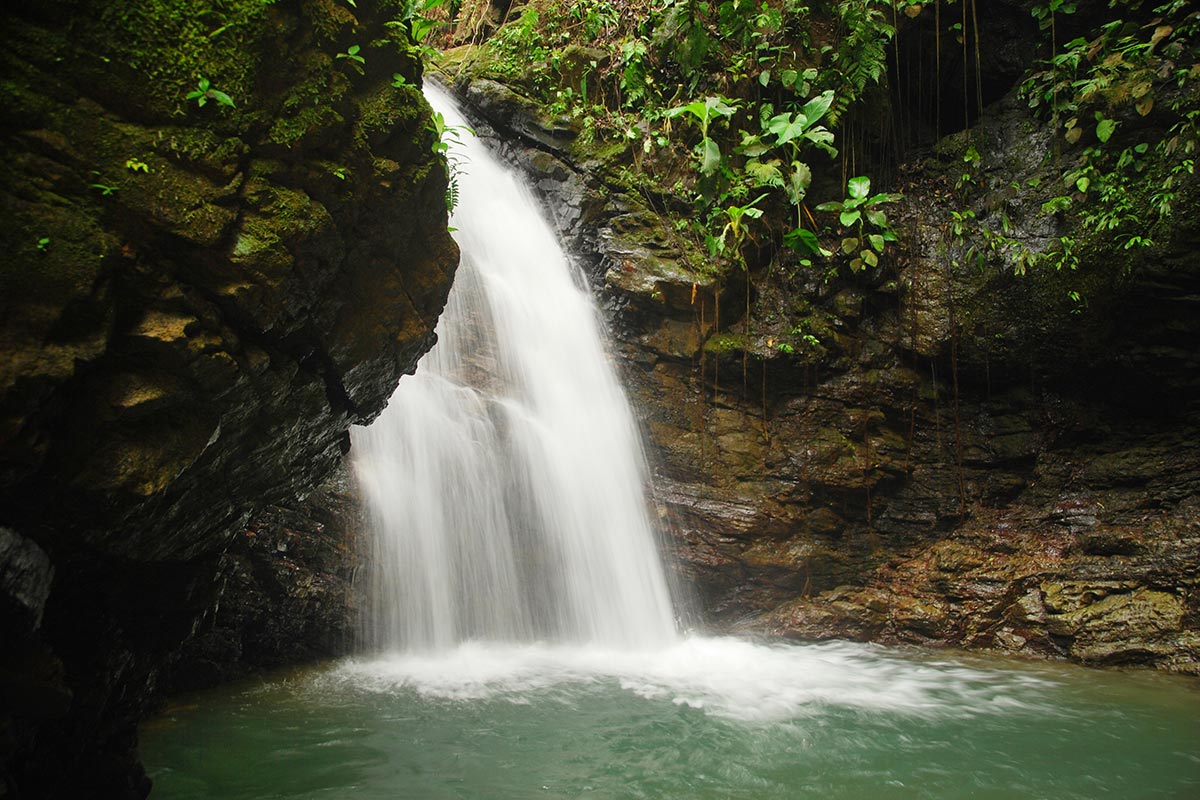 only in the Classic Version
9:00 am

Coffee at the Farm House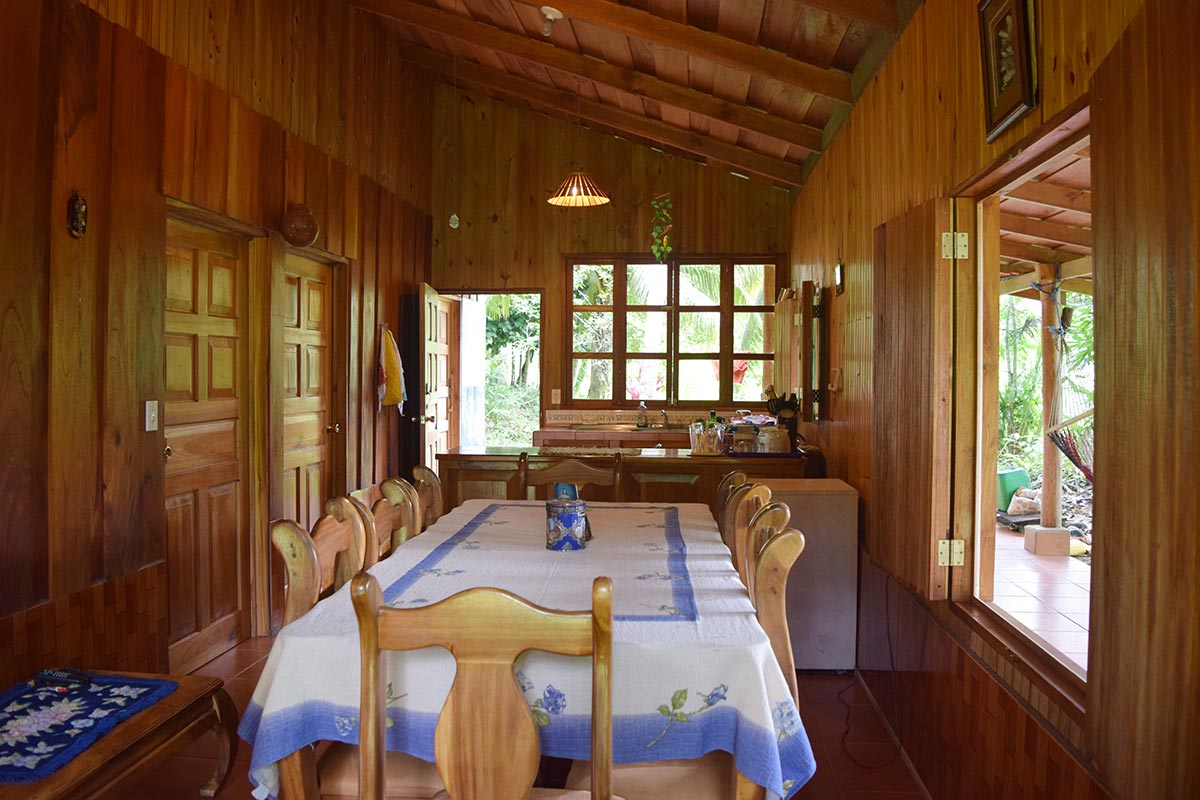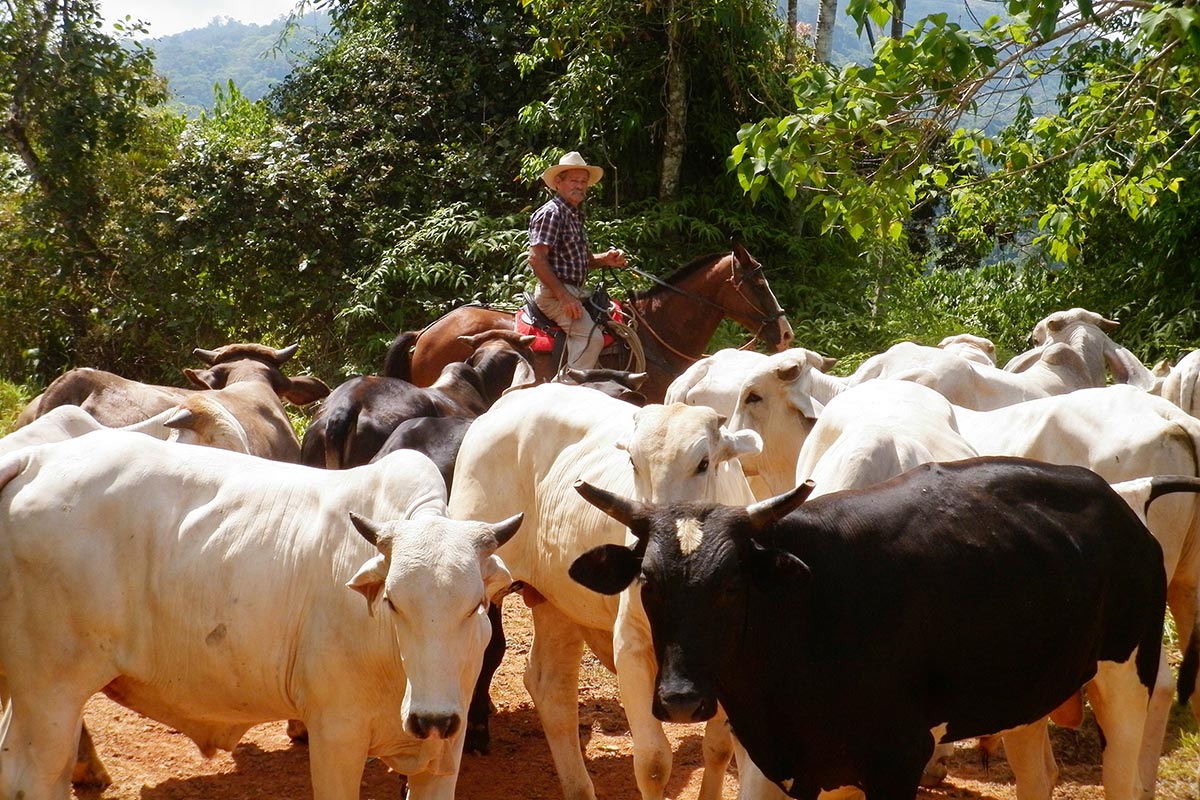 only in the Seniors Version
10:30 am

Trip through the forest to the lookout spot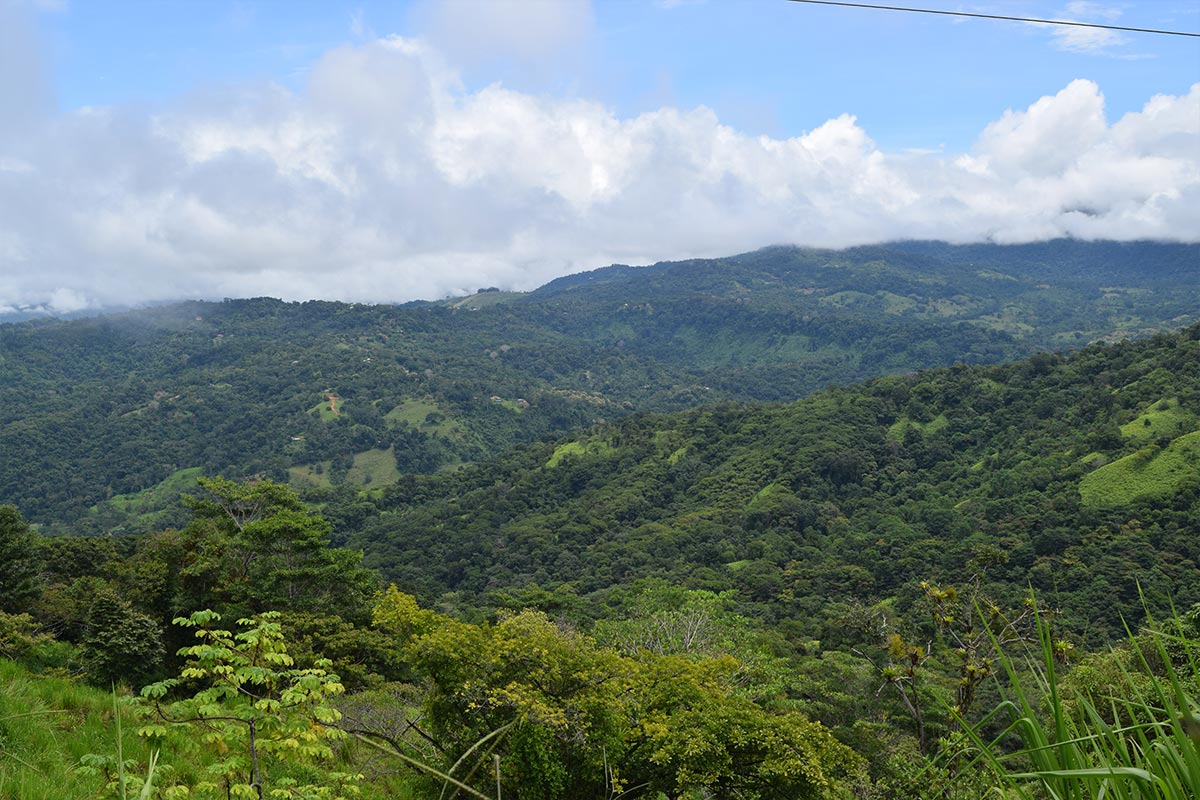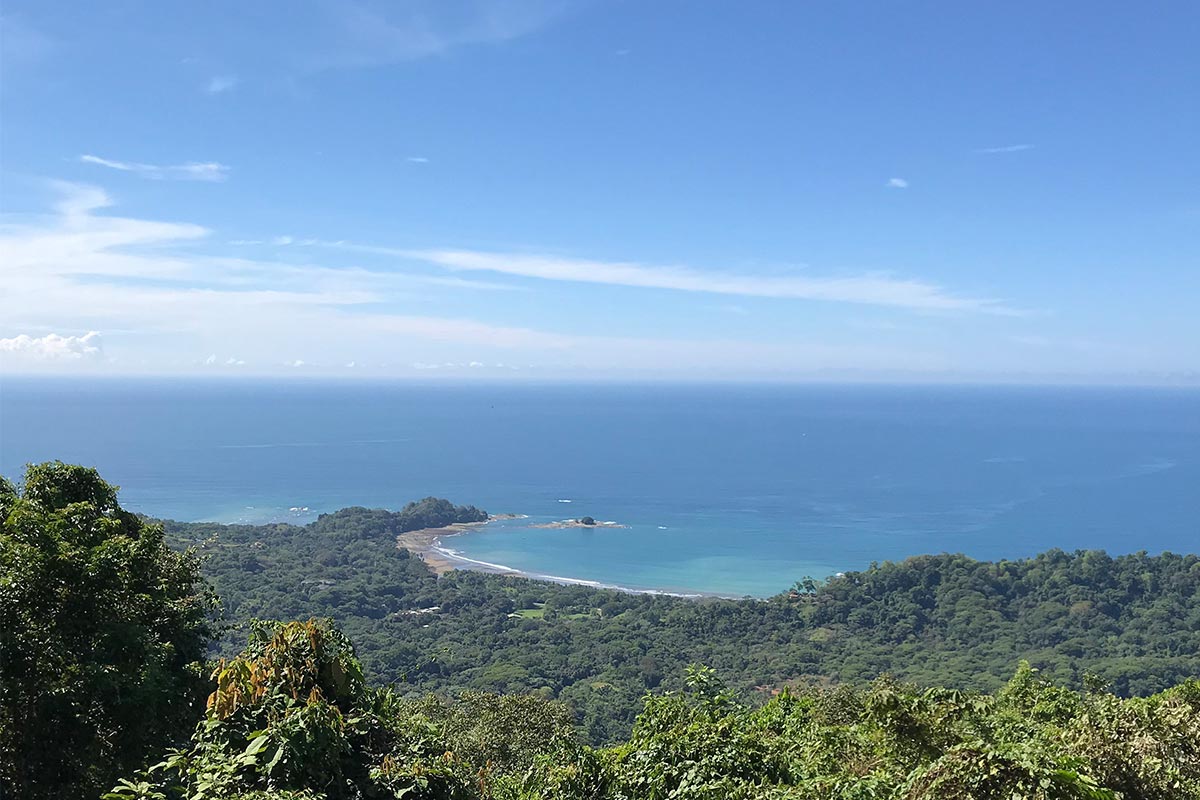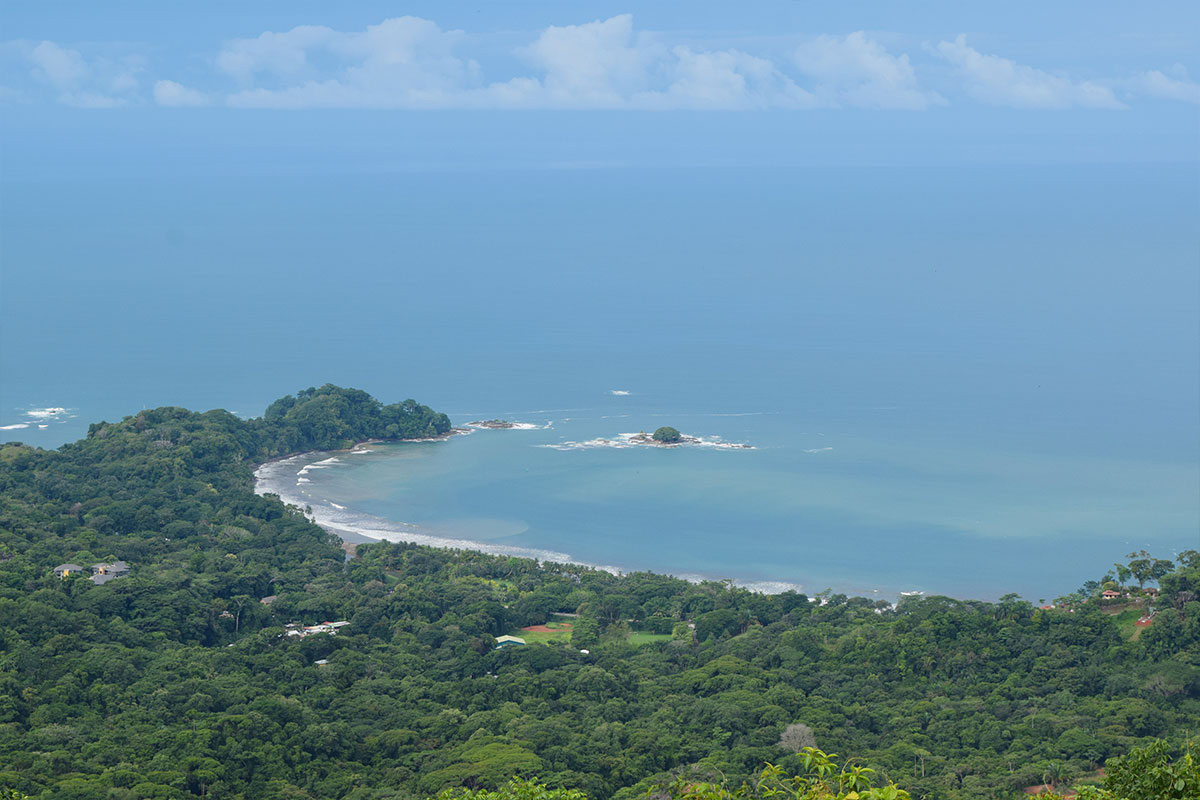 11:00 am

Visit the Jade Waterfalls and have lunch next to the river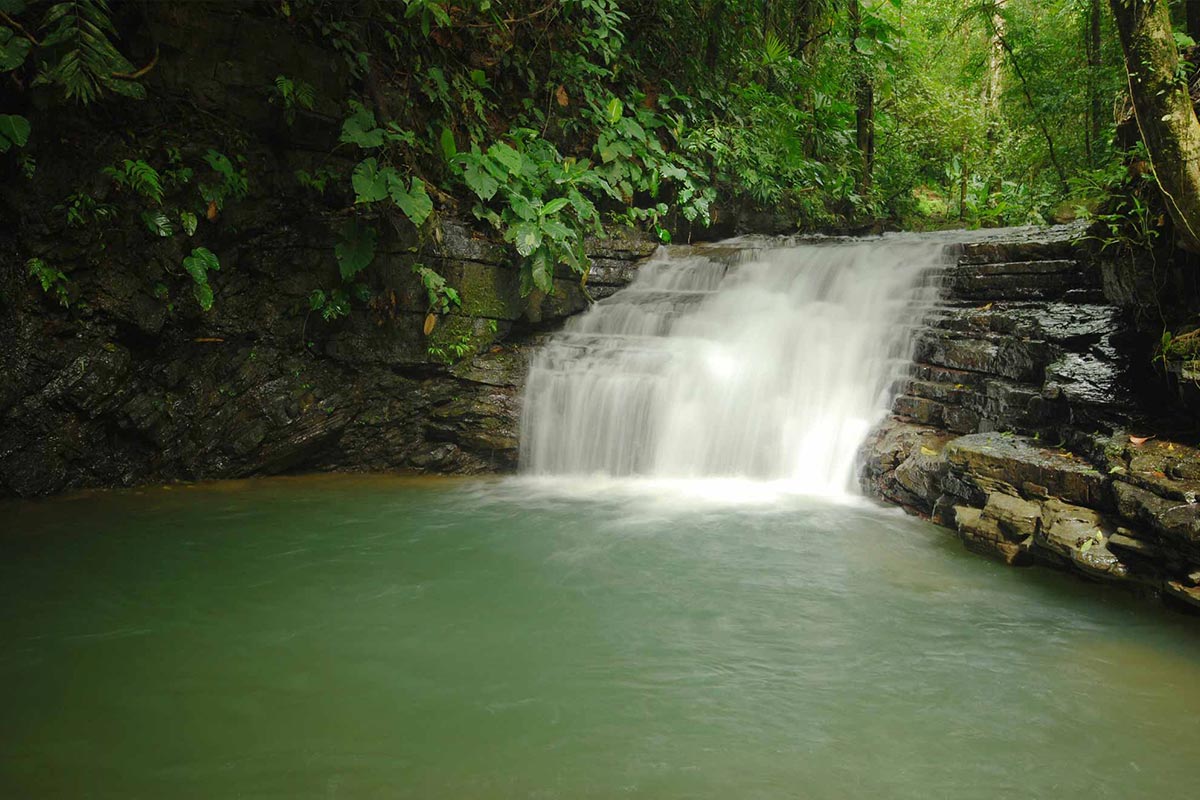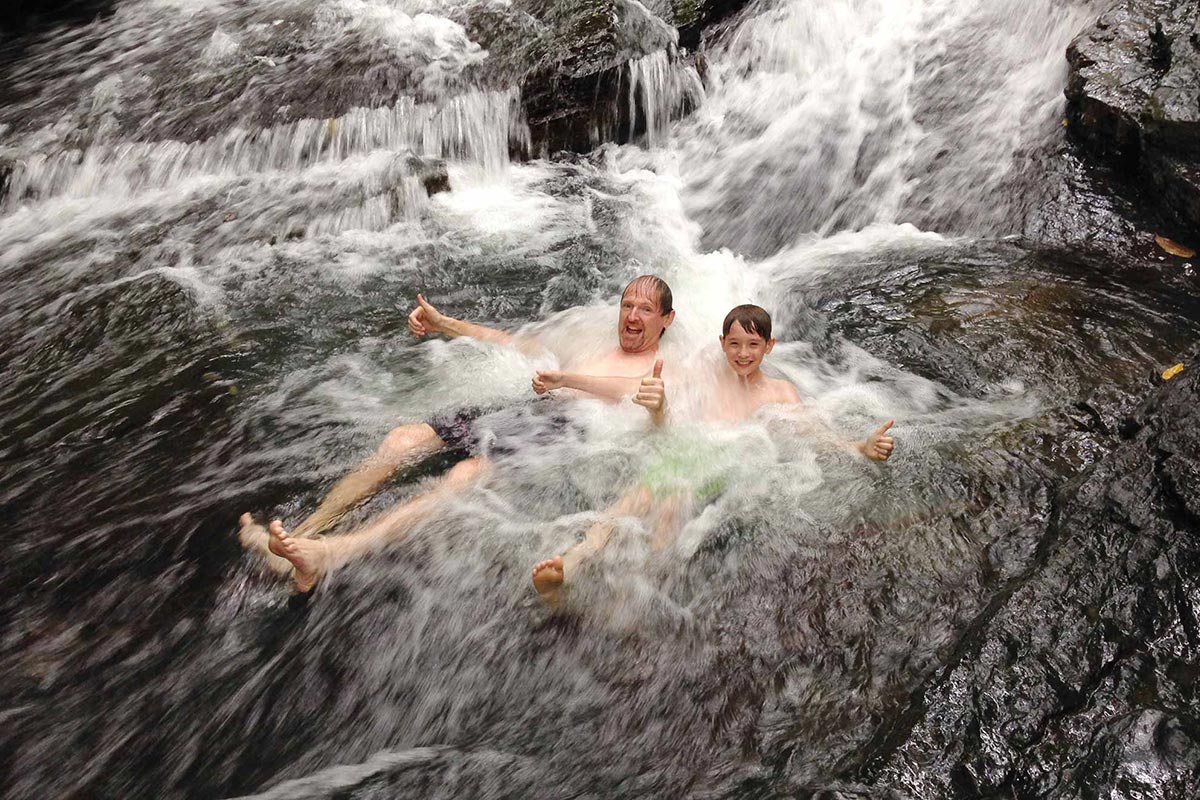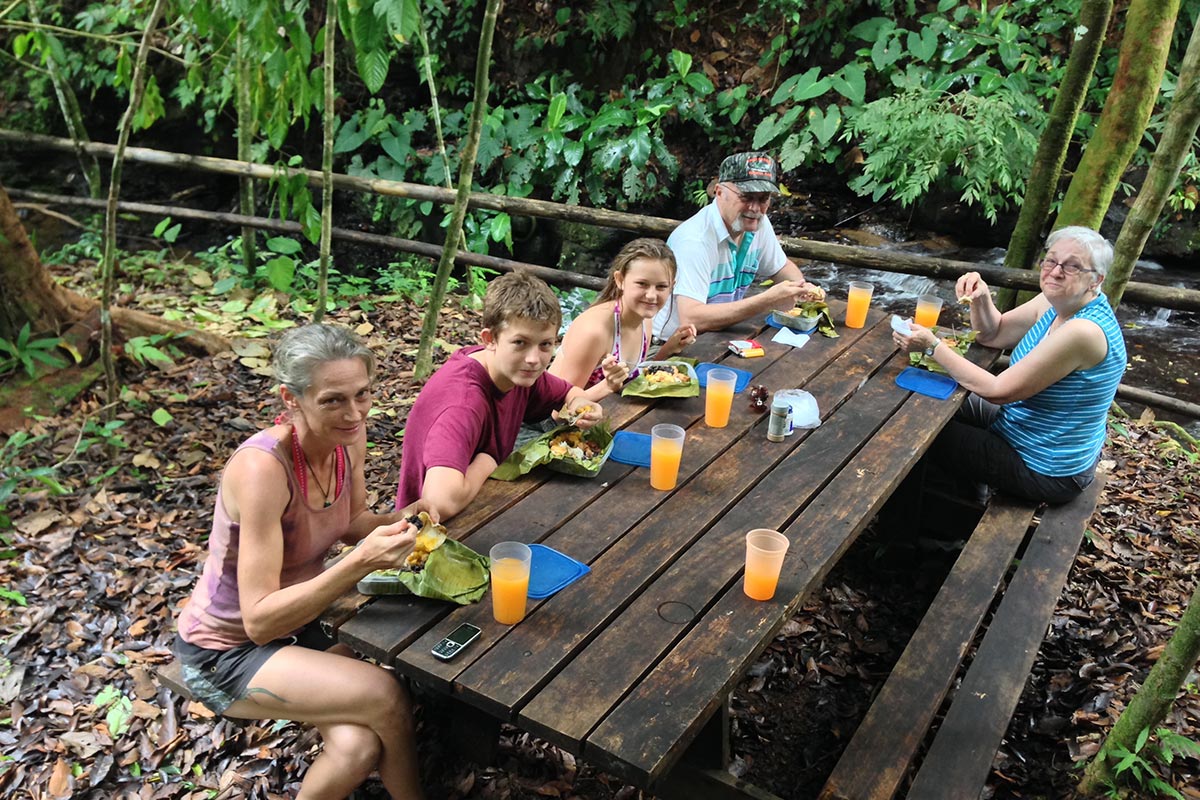 12:30 pm

Return to the starting point, tour end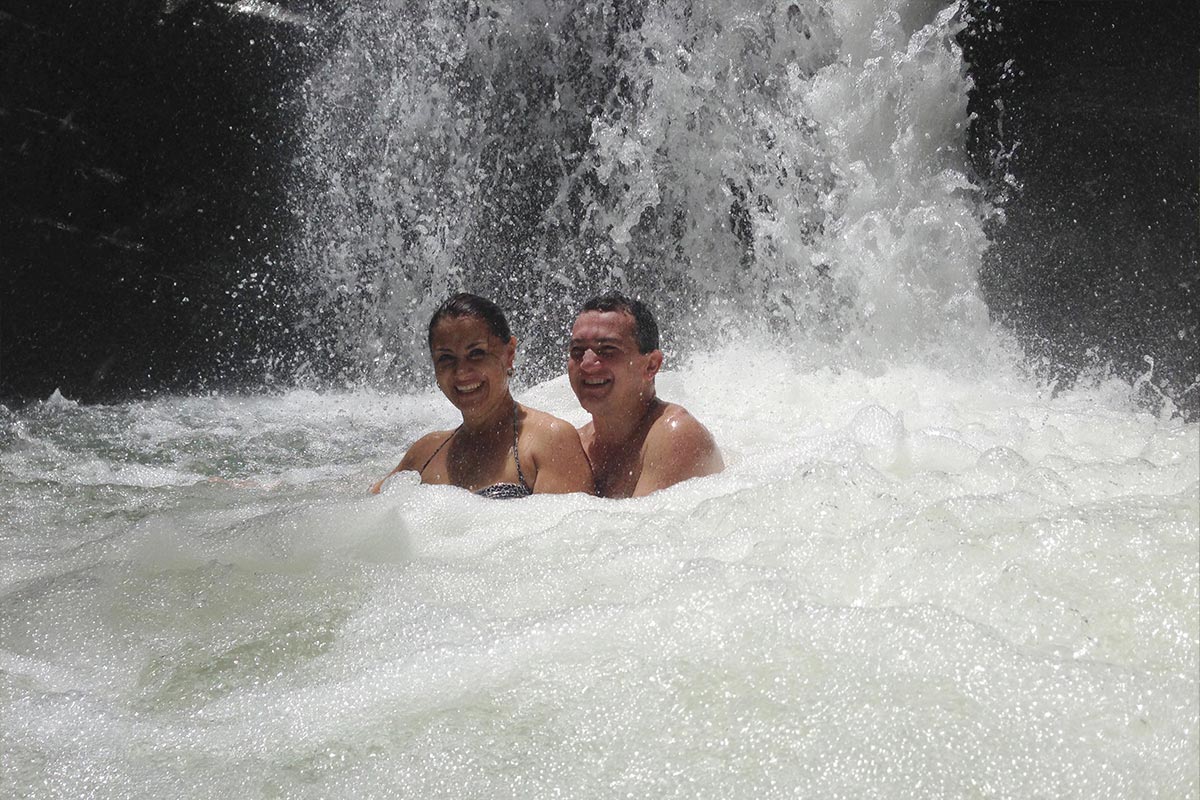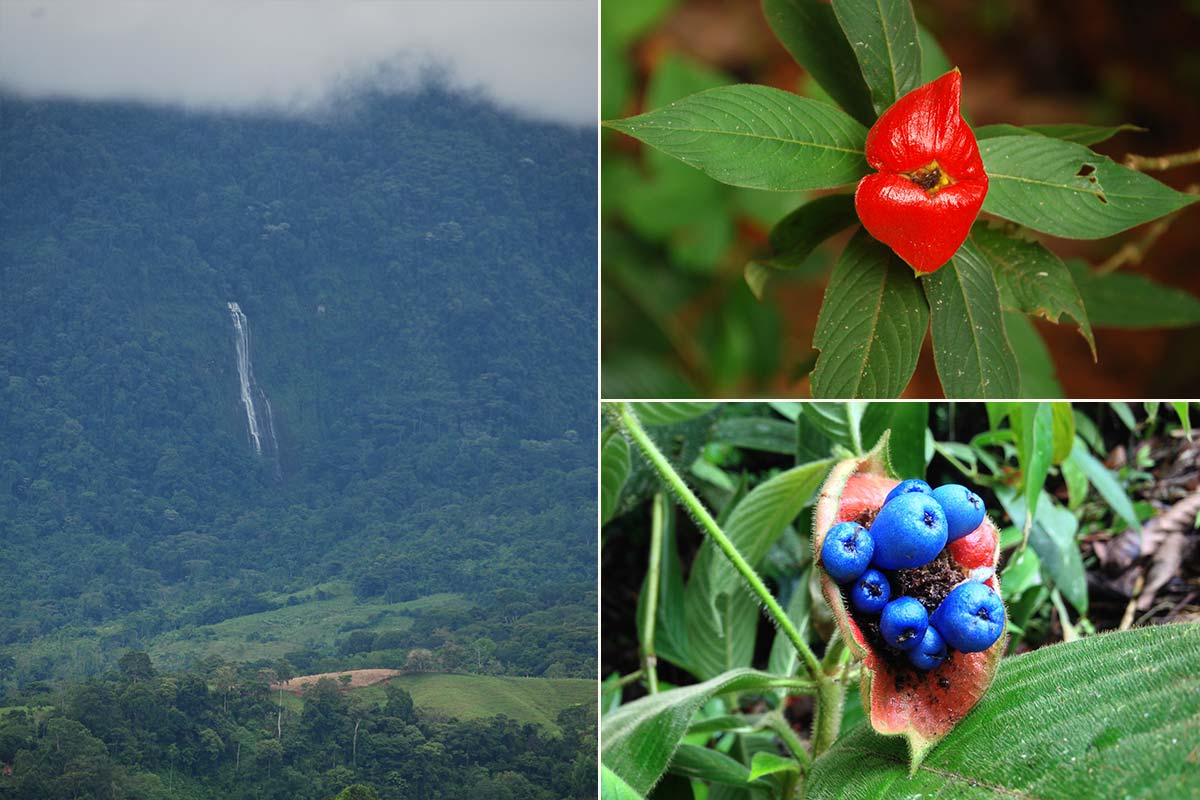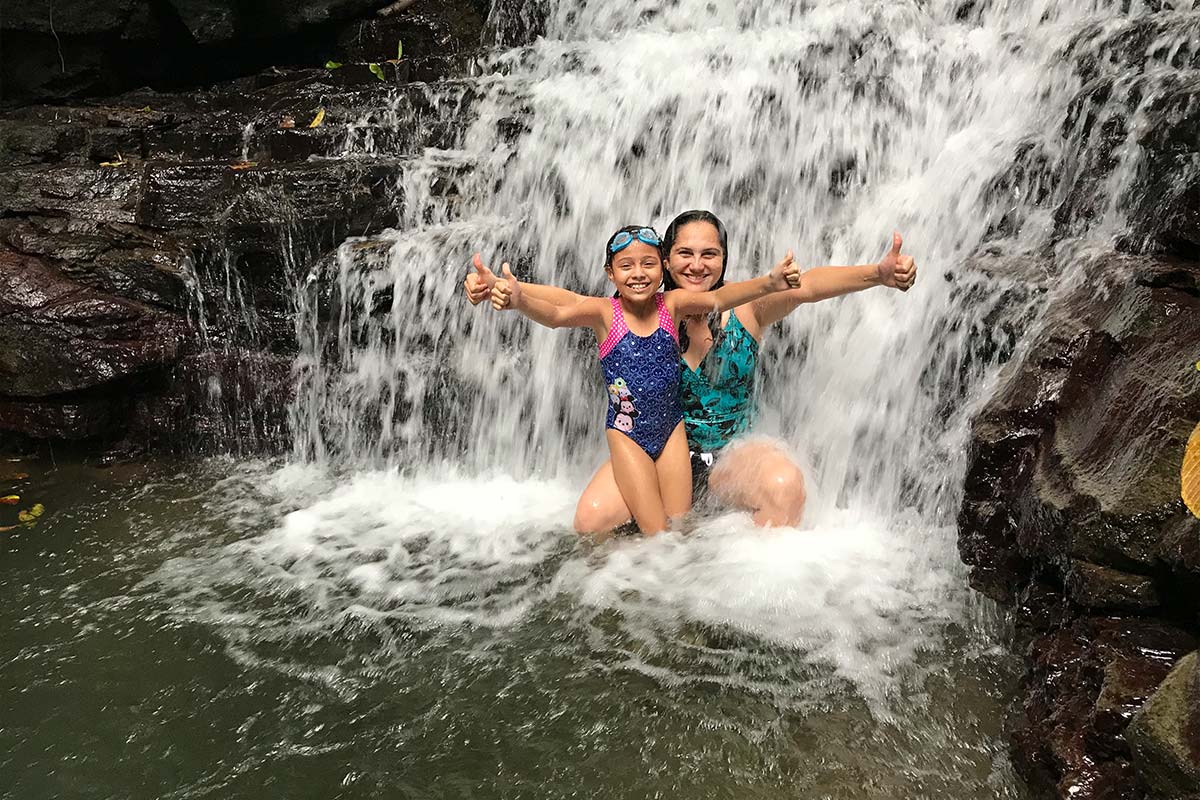 Booking Request
for the Safari Tropical tour
You are close to enjoy some natural wonders of Costa Rica. Price per person $60, All cards acepted.
We will answer as soon as posible, in the next 12 hour max. Please be sure to enter a valid e-mail address.